Business Philosophy
Our Philosophy
Establish a partnership to line up personal and company goals by reasonable and meaningful profit sharing.
Build up S.Q.E.G.

Speed

、

Quality

、

Execution

、

Gratitude

Treat principals as well as customers to provide more added-value for generating triple wins situation
The profit is to survive company, the innovation and creation is to grow the company
Our Vision
Become a leading & profitable company with
Providing leading age products
Customer satisfaction
Innovation and operation excellence then to be recognized by customer,principal and employee as the MVP - Most Valuable Partner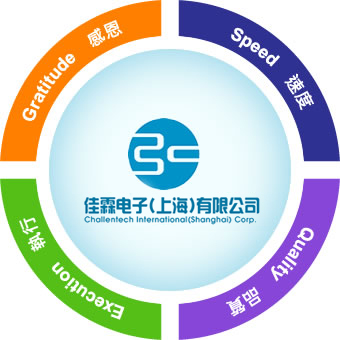 ---
Our Mission
Be the leading business company to provide total solutions including
Equipments
Instruments
Materials and Consumable
to Compounds, Semiconductor, Flat Panel Display, and Energy Saving markets.
Salary Benefits
★ Saturdays and Sundays off
★ Break leave
★ Paid sick leave
★ Annual salary of 13 months
★ Profit sharing, performance bonus
★ Business performance bonus
★ We provide social security, public accumulation funds, and group insurance,travel insurance.
★ Regular free health check.
★ We provide dinner, travel, community grants and other ativities.
★ Birthdays, festivals, weddings.
★ Senior employee reward
Training Development
Systematic education and learning environment
New comer Orientation
Professional technical training courses
Management training courses
Individual Development Program (IDP)
Project assignment
Job rotation
Human Recruitment

Recruitment process: Before join CIC, there will be the following steps.
1. Job searching
Please search for a suitable opening under https://lpt.liepin.com then submit your resume directly.
2. Resume screening
Our application will be screened on the basis of education, professional skills and work experience. Suitable candidates will be contacted by phone to arrange for an interview. If no suitable openings are currently available, your details will be entered the CIC Human Resources Database. You will then be contacted when a suitable opening appears.
3. Personal information
In order to save your time, please fill in your personal information in the form first.
4. Interview arrangement
We will arrange for you to a logic testing before the interview; the interview will consist of a meeting with the manager. You will be notified of the result by phone or e-mail within 14 working days of the interview.
5. Acceptance and registration
Candidates accepted through interview process will be notified by phone. A letter of acceptance will also be sent by e-mail. Welcome to CIC. Looking forward to joining us.
佳霖生活
Working environment: Confortable working environment.



Leisure activities: staff tourism、team building activities、yearly end-party.